事務所移転のご案内 Smartwill Relocation Annoucement
---
<English follows>
平成28年10月吉日
お取引先様 各位
本社移転のご案内
拝啓 秋涼の候、ますますご清祥のこととお慶び申し上げます。
平素は格別のご高配を賜り厚く御礼申し上げます。
この度、弊社は業務拡大に伴い、本社を下記の住所に移転することと致しましたので、ここに謹んでご案内申し上げます。
これもひとえに、皆様のご支援の賜物と心より感謝しております。
これを機に、社員一同、より一層業務に精励いたしますので、今後とも倍旧のご愛顧を賜りますようお願い申し上げます。先ずは略儀ながらメールにてご挨拶申し上げます。
敬具
株式会社スマートウィル
代表取締役社長 坂本 雅志
記
新住所:〒105-0001 東京都港区虎ノ門1-16-4 アーバン虎ノ門ビル6F
新電話番号:03-3580-7888
新FAX番号:03-3580-7887
業務開始日:平成28年11月9日(水)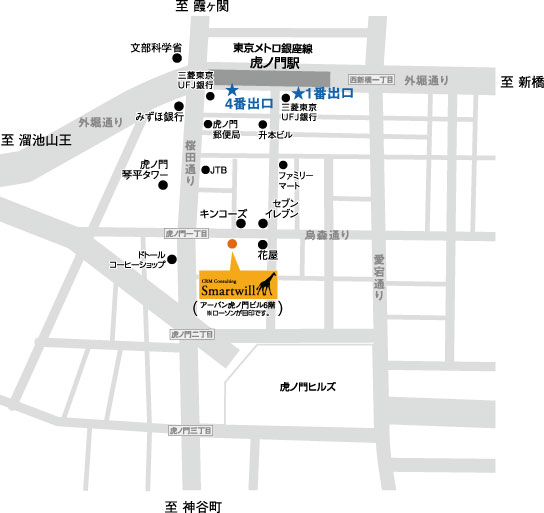 地下鉄東京メトロ:銀座線 虎ノ門駅 4番または1番出口より徒歩3分
地下鉄東京メトロ:千代田線・日比谷線・丸ノ内線 霞ヶ関駅 A12出口より徒歩5分
---
Dear Valued Customers and Partners,
Announcement of Office Relocation
We are pleased to announce that our office will be relocating to the following
address with effect from 9 November 2016. We believe our new premises located
in the central business district in Tokyo, a few minutes-walk from Toranomon Station,
will provide better access to visitors and this exciting development will allow us
to add more functions and to expand and enhance our services at the greatly improved
office surroundings.
New Address:
Urban Toranomon Building 6F, 1-16-4 Toranomon, Minato-ku, Tokyo 105-0001
New Telephone Number: 03-3580-7888
New FAX Number: 03-3580-7887
Access:
Tokyo Metro Ginza Line, Toranomon Station 3 minutes
Tokyo Metro Chiyoda, Hibiya, or Marunouchi Line, Kasumigaseki Station 5 minutes
Taking this opportunity we would like to express our sincere gratitude toward
your continued patronage and support and we are really proud to be part of
your success and business growth.
*** Our sincere apologies in advance for any inconvenience the relocation may cause.***
Yours faithfully,
Masashi Sakamoto
President & CEO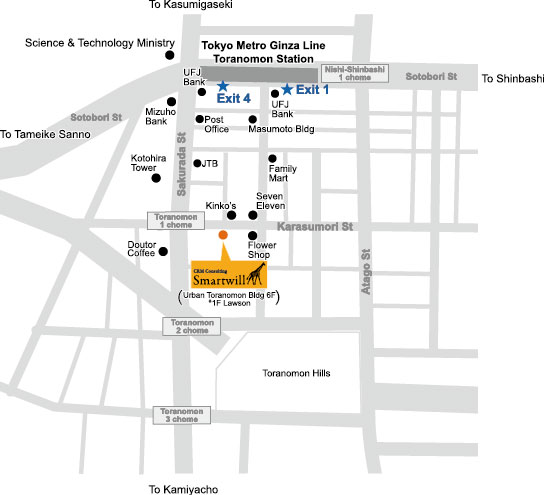 株式会社 スマートウィル | Smartwill Inc.
Top