Smartwill is…
Our Services
AI Solution for Retail
Smartwill is…

CRM specialized management consulting firm
Enabling you to offer resources that contribute to your company promotion.
---
KEY FACTORS which lead you to success in your project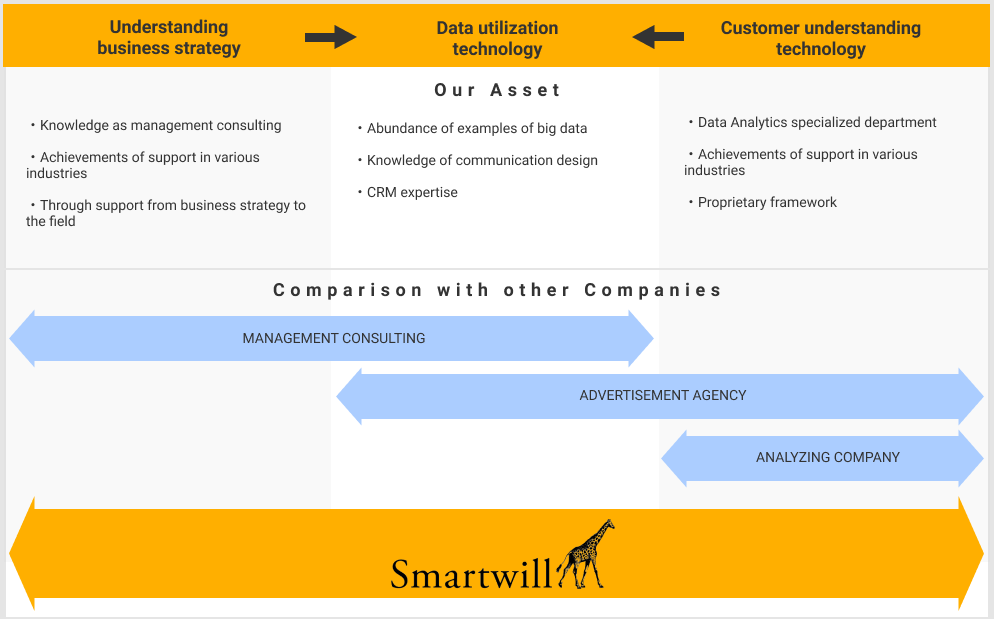 Strength

WHY US?
---
We have

We can provide services with


CRM Consulting

Do you know who your loyal customers are?
---
True Loyal Customer

Target customers may be different from your image.
Let us help you find the true loyal customers.
Do you know who your loyal customers are?
Many companies think they do, but they do NOT.
Let us find our who your loyal customers are.
How WE can help
We provide insight into the future, through data analysis of existing data.
We give you thorough understanding of who your loyal customers are and provide you with a platform for better businesses and better relationships with your customers.
We help clients to discover, plan, design, create and reach their goals, as well as establish firm and reliable relationships with their customers.
What do you think?
Annual Purchase Amount
There are 70 times difference between the Top 10% and the Bottom 10%

If you keep hold of the Top 10%, it means
you have hold of 70 people in the Bottom 10%NOT.
What do you think?
Normally, 50% of the Loyal Customers are lost in a year.

Save at least 10%
Then the impact to your company's performance will be GREAT!
Finding out your Loyal Customer is
the fastest way to better management
We extract necessary data from personal information and purchase history. We can pinpoint your Loyal Customer.That means you can approach this Loyal Customer when you need to.

RFM is not enough!
You need a plus alpha(+
α
).
Smartwill's "RFM+α" Method


Plus alpha (+

α

)
For chocolate brand:

Chocolate for 'myself'

For cosmetics:

skin care line

For fashion:

not brand icons

, but easy to access items
Develop Consumer Access Strategy (Find your loyal customer)
Conduct thorough 3C analyses to find "truly loyal customers (or users)" for your company
By incorporating additional aspects, fine-tune the customer definition based upon traditional RFM analyses, in light of the results of quantitative and qualitative analyses, in order to come up with a new customer definition which is more suited to your strategy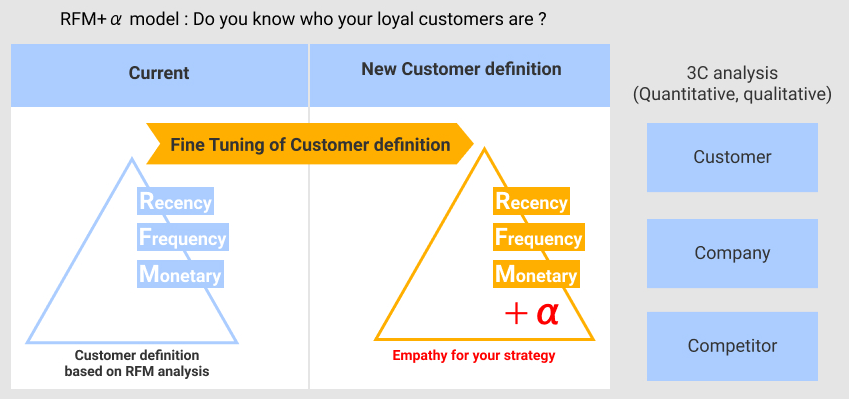 Ex.1 Business Case: Company A (Life-style company:Confectionary)
Issues: Clarification of targets of the existing membership program
Same efforts made for all the customers under the membership program;
necessity to promote communication with loyal customers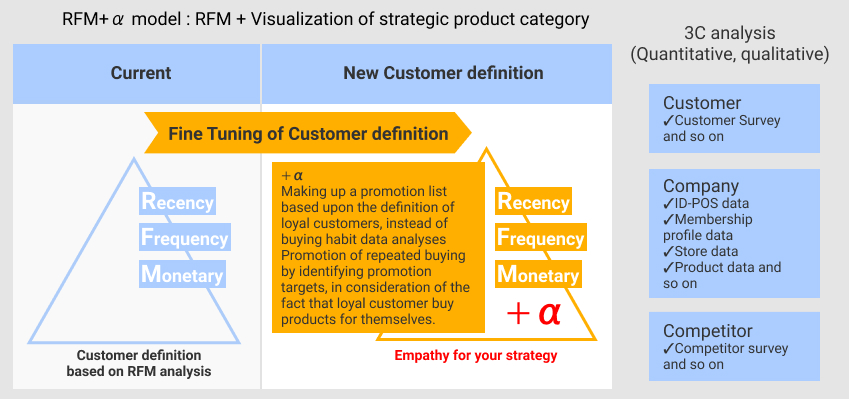 Ex.2 Business Case: Company B (European luxury apparel)
Issues: Stereotyped approaches to existing customers. Promotion of CRM based upon local needs
Multiple brands with strong iconic products and sub-brands; vague definition of VIP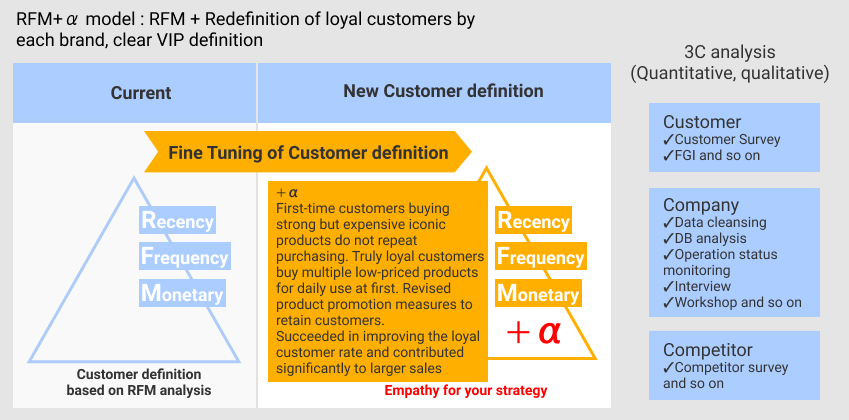 Examples of outcome of CRM consulting
---
Case1: US fast fashion company A
・Task: Rebuilding membership programs that have low repurchase rates and are not functioning for retention due to lack of notable brand characteristics.
・Goal: Derivation of "True loyal customers", visualization as a dashboard, and design a membership
program that helps improve retention.
・Outcome: Succeeded in improving the rate of
excellent customers (up 40%)
and contributed significantly to sales.
Case2: European luxury brand company B
・Task: Changing the uniform communication pattern with existing customer to one more flexible and appropriate to their needs
・Goal: Newly defining "excellent customer" with high brand loyalty, visualization as a dashboard, and build a retention program.
・Outcome: Implemented various measures to sharpen definition of excellent customer succeeded in improving
customer retention rate, contribution to sales (up 10%)
.
◆In finding your loyal customer and other important factors by:
using the existing data or in accumulating data that you need
rearranging/strengthening your data for better use (=data cleansing)
analyzing your data

◆And find your plus alpha and link it to improving your business performance !
Let us help you out!
AI Solution for Retail
Virtual Consultation AI Platform 'AICO'



About AICO
---
The Ideal Way of Retail In a New Era
The relationship between customers and retail companies has dramatically changed due to the Corona shock. We can never return to normal life, however, at the same time, it could be said that a new era has started. We need to newly define how retail should be in this living with Corona" era.
The distance between customers and shops has become physically closer due to advanced digital technology. A shopper who lives far away from Tokyo is able to visit online and receive customer services with a human touch.
In the corona era, electronic commerce (EC) is growing rapidly. Shoppers can choose from recommended items with top rankings, but it is too automatical and simple to enjoy shopping itself. Because of such an era, people are seeking human-touched services.
What can "AICO" do?
Improve operational efficiency by Al Chat Bot.
Human-touched digital transformation through face to face online customer service.
Beyond space and time, "virtual" credit card payment.
Since AICO is a platform, it can be customized whatever clients want.
This service should work well for solo proprietorship and offer to play a role to create a new profession.
HOW IT WORKS
1. Once you LINE/Facebook messenger account, introduce it to your customers by showing QR code or URL, or install "AlCO" to your company website. (Multiple channel selections possible)

2. AICO asks several questions and acquires some information beforehand.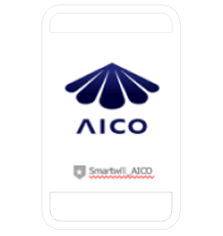 3. Resisters reservations on a Google calendar so you can see the detailed information.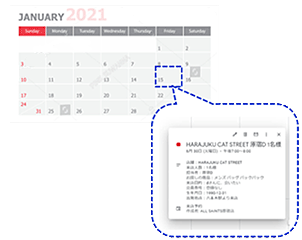 4. Welcomes customers based on information on the calendar that AICO confirmed beforehand (visit or online).

5. AICO will guide credit card payment and after payment is confirmed, move on to the delivery procedure.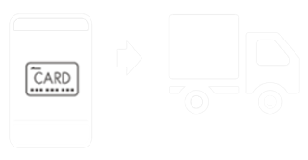 Al SmartTalk

About Al SmartTalk
---
Talk Analysis • Diagnosis Service based on the original Al
(knowledge representation) framework.
Through Al automatic scoring program, the high-performance tendency and module of your company can be commanded, and then customer talk from sales stuff can be diagnosed.
The resources of education training can be reduced and making performance improvement and bottom-up realized!
Tendency Analysis


✓Modeling sales know-how*tacit knowledge

and used throughout the company. ⇒Development of automatics scoring program by AI
Help Each Employee
✓For each sales stuff, the activity improving

report is provided by Al automatic scoring program

for guidance.
Talk Scoring(Examples)
Your company's original model can be constructed through the form of report.
Talk Structure

The difference of utterance amount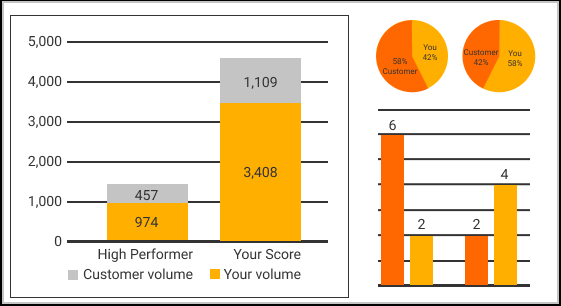 The difference of the question quality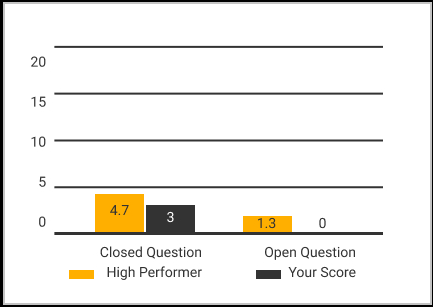 Company Name
Smartwill Inc.
Representative President & CEO Masashi Sakamoto
Business Description Provide primarily CRM strategy related consulting, planning, and execution of marketing communication strategies with our client companies.
Location 6-16-50 Roppongi Minato-ku, Tokyo Japan 106-0032
Tel/Fax Tel +81-3-5843-1475 Fax +81-3-5843-1476
Foundation April 28, 2010
Contact contact@smartwill.co.jp
Official Site www.smartwill.co.jp
Privacy Mark Certification Number 10840522 Accredited Privacy Mark Recipient
Our Management

Masashi Sakamoto, President of Smartwill, Inc.
April, 2020: 10th Anniversary of Smartwill
October, 2014: Publishes the book 'Basics of CRM', from Nihon Jitsugyo Publishing Co., which sold 15,600 copies.
September, 2012: Lecturer of Aoyama University Business School (MBA)
April, 2010: Establishes Smartwill Limited Liability Co. (Present Smartwill, Inc.) and becomes President of Smartwill.
Designing future value with customers!
Creating new value with customers aiming for true social contribution
10 years have passed since I started out in April, 2010. As an management consultant, I have been pushing forward to solve tasks that my clients' companies have. Needless to say, though, no task is exactly the same, so I have tried to find suitable solutions for each client.
Since the company's founding, I have especially focused on CRM among management issues, drawing on many customer strategies.
CRM is an accumulation of simple honesty. Client companies that understand this and can promote it firmly will surely produce results. The relationships between customers and companies have been evolving day by day. Especially, with the progress of digital technology, the speed is constantly advancing. So it is not uncommon for companies to rush to support digital transformation. Even in the fashion, cosmetics, and lifestyle-related industries, which account for most of our client companies, this wave is steadily approaching. Starting from digital advances, online shopping is flourishing, but real stores are just being surpassed…I feel that should not be done. In articles about professions that could be replaced by AI that I often saw a while back, sales staff, such as for apparel were listed. Whatever does not evolve may be replaced. If shopping is simple…that might be good. However, some have demanded a more entertaining style of purchasing behavior. Since customer service is troublesome, I think there may be people who do not need it. On the other hand, there are many people who want to receive proper customer service and find products that suit them. Even now as in the past, retail sites have been developed in this way. I am committed to developing real stores in the fashion, cosmetics, and lifestyle-related industries with a special feeling. In addition to consulting services, I have been working on the development and provision of solutions that are supported by digital technology. I have been pushing forward, believing that this flow should be accelerated.
In April 2020, I could not say such a generous thing. Under the corona shock, various industries are facing an unprecedented crisis. First of all, we have to overcome this crisis. At the same time, we have to think about what will happen after the crisis. The relationship between customers and companies has changed dramatically due to the corona shock. This flow will never reverse course.
We need to define how retail should be in the after-corona era. I think that the progress of digital technology will support it. In the retail field, now is the time to further identifying pursue who are your customers and what kind of customers you should value. For 10 years since our founding, I have been enthusiastic about listening and adjusting to the voices of our customers. In order to support many companies by utilizing the achievements I have cultivated and with further input, I will seek to enhance the idea of creating new value together with our customers for the next 10 years.
Hand in hand with client companies and partner companies, all our employees are prepared to devote themselves to assisting them in creation of new values.
And I strongly believe that we can overcome this paradigm shift with agility and become a company that can truly contribute to society.
April 2020
Smartwill Inc,
President&CEO Masashi Sakamoto
Our Mission
Designing future value with customers!

Credo
Be enthusiastic.
Never forget the beneficiary.
Diversify !
Be ambitious, be goal-minded.
Be liked by others.
Be humble.
Challenge through
In order to….Change the society, change the world.